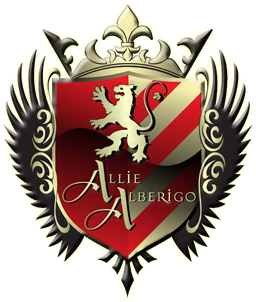 There are a vast number of quality sites on the internet today that Allie Alberigo endorses. These sites below are recommended for informational resources, but Allie Alberigo cannot verify any of the information on the sites to be 100% true and factual. Allie recommends always doing research as to the validy of anything you learn, read or watch. If you find some of the information valuable, put it into your life and enjoy.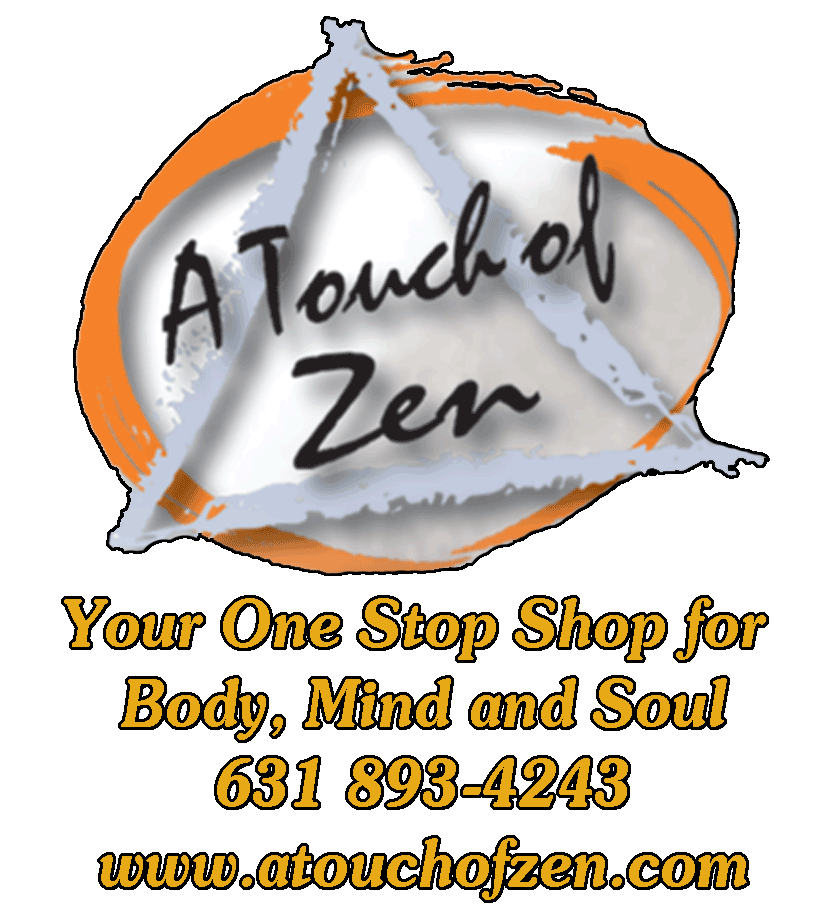 A Touch of Zen is a online and brick and mortar retail store for all your Holistic, Martial Art and Asian.
The store was founded in 1991 and have been in existence for over two decades. Mainly servicing drop in clients in the West Islip, N.Y. location - A Touch of Zen has branch sales locations throughout the United States. You can purchase online and see the vast amount of unique hard to find items and martial art supplies. Click here to go directly to the site
Allie Alberigo is the founder and head consultant at Taking it to the Next Level. He started the business over 15 years ago primarily to help struggling school owners in the martial art business. After years of running one of the most successful Ninjutsu Schools on the planet, he decided to share his knowledge with everyone and released the program that he has used for years to train his own team and staff at L.I. Ninjutsu Centers.
You can now become a member of his online program by clicking here or you can also become one of Allie's personal coaching clients with weekly calls. Allie also does life coaching to many people utilizing his years as a teacher, father and head of many companies. He helps people overcome their fears, their anchors (baggage) as well as learning the art of goal setting and time management. Allie has been shaping people's lives for many years. If you are interested in personal coaching email Allie below for a FREE 40 Minute Coaching session.

Hello, my name is Shihan Allie Alberigo and I am the founder, owner and chief instructor of L.I. Ninjutsu Centers. On behalf of all the instructors and students I thank you for visiting our site. We hope that after you click through our pages you will take the time to visit us in-person, and experience first-hand our friendly, safe and welcoming environment.
Imagine a classroom filled with happy, healthy, highly motivated people, training in traditional Ninjutsu and Ju Jutsu, learning skills that will stick with them for the rest of their lives.
At L.I.N.C. you will never feel intimidated or physically vulnerable, in fact, we do not tolerate nor welcome individuals with negative intentions. Our "ego-free" team atmosphere is contagious, and one-of-a-kind – just ask any of our students, or parents of the children who train with us.
It doesn't matter if you are young or old, athletic or out-of-shape; you will immediately feel at home at our school. The bottom-line is, your dedication combined with our style and approach to the art will transform your life, both on-and-off the mats.
For more information on L.I. Ninjutsu Centers Click Here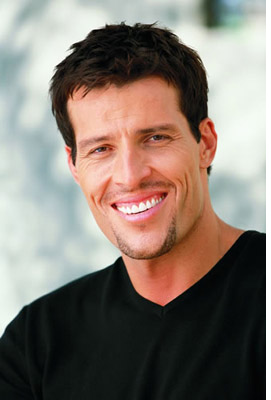 Tony Robbins
Allie attended a Tony Robbins weekend workshop titled "The Firewalk." It was one the most amazing experiences of his life. After years of reading and listening to almost anything that Tony released Allie decided to take it to the next level attending this workshop. It was a life transformation. There are many events globally that Tony Robbins teaches and you can be a part of any of them. Or if you want it is simple enough to start reading or listening to some of his material. Click here to go to his site and check out some of his amazing products.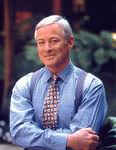 Brian Tracy
Brian Tracy is another one of those individuals that has had a tremendous influence on Allie's life as well as millions of people around the world. Brian Tracy is known for his selling skills and systems to teach people how to sell but he is not only a Salesman. He is a motivational speaker with technologies on how to break down the barriers one sets in their lives. Allie was fortunate to be able to go to dinner and spend a few hours with Mr. Tracy and it was an incredible experience with life changing affect. You can read more about Brian Tracy by clicking here.
Dear Friends;
In 1999 I became a vegetarian. My goal was to stop eating meat, fish or anything that had a soul for at minimum of one year. At the time it had been about 10 years since eating any red meat, my primary staple diet was fish and chicken. The decision I made came after careful consideration of the pain and suffering I was causing by eating foods that were damaging to the environment, wasteful due to production and did damage to the planet in epic proportions and hurtful, harmful and the process cruel and unusual to the animals that I was eating.
Since that time I decided to take my one year quest and turn it into a lifelong habit. After careful research, I understood clearly what I was doing was not only unhealthy for me, but it was also the right choice for many reasons and fit my goal of helping the planet and as a compassionate soul. My daughter Kiara Alberigo has been a vegetarianism since birth and we have lived this way for my daughters entire life.
In my heart I am naive enough to believe that if people only knew the repercussions of what they did they wouldn't do it. Of course I believe in humanity and I truly believe if people could see what was going on, they would become vegetarians or at minimum become mostly vegetarian eating primarily a plant based diet. I also believe we are up against a particular education system and system of big business that continually bombards us with mis and dis-information. I hope in the link pages they will shift your perspective ever so slightly.
I urge you to look deeper into your decisions to eat meat and think about the change as a way to live not a way to sacrifice. Being a vegetarian was and is one of the best decisions that I have ever made in my life. I decided recently that if I was going to be a vegetarian it was time to make the full commitment to becoming Vegan so I have made the switch. Now I have to admit, with each depletion of animal product I felt slight changes in my body. For example initially I just cut out red meat, then ate just fish and chicken, then went to just fish, then eliminated fish, eating eggs, then eventually eliminated eggs. Then I only ate eggs if they were baked into breads etc and ate limited dairy. Now I have eliminated anything that has animal products or derivatives of it. Oh - did I mention I was diagnosed as a Diabetic about 5 years ago. At first I was able to control it through diet and exercise but recently I started to take medicine for it. When I made the step to become Vegan, my diabetes became so much easier to control.
I invite you and hope you embark on my 30 day challenge and if not anything else you would of made a change in the world ever so slightly with just 30 days of vegetarianism.
Thank you.
In spirit;
Allie Alberigo
Shihan
Do not watch this video unless you are strong at heart and are ready to really feel emotion.
I hope it doesn't upset you too much.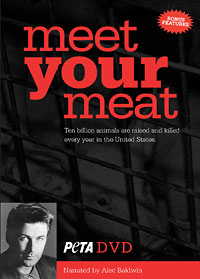 If you like Star Wars and want a lighthearted video teaching you about the processing of our foods in the modern day time you have to watch this video. It is not a conspiracy theory, it is true facts that have been proven and actually eliminated in many countries. Watch this video to gain awareness to how you eat. Enjoy! Click here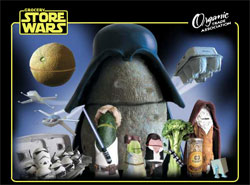 If you are interested in taking the Vegetarian or Vegan 30 day challenge click here and PETA - The "People Ethical Treatment of Animals" web site will share with you many ideas, recipes and what you need to do. I love the site for many reasons but mostly because it shows you have to do it easily, painlessly without feeling like your sacrificing.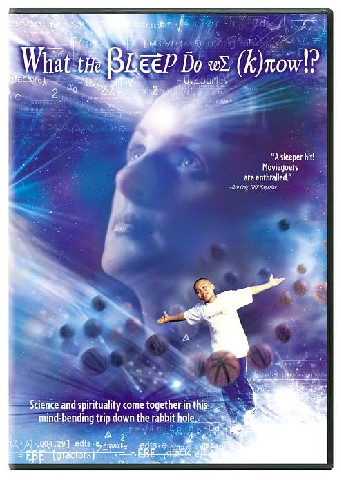 What is our purpose? Where do we come from? What is reality?
What the Bleep Do We Know!? takes viewers on a journey to unlock the secrets of life. Follow Amanda (Academy Award-winner Marlee Matlin), a divorced, middle-aged woman who is thrust into a world where science and spirituality converge. As her entire concept of reality is challenged, yours will be too. See for yourself why this groundbreaking movie became one of the most compelling and talked about films of the last decade. Click here.